Results:
Ohio Showcase sale results available here.
Indiana Premier sale results available here
Shropshire Junior Association Kickoff Online Fundraiser available here.
The May 2023 Shropshire Voice has been mailed and is available online here.

All American Junior Show
If you have spent your July 4th Sheep-cations at the All American Junior Show and want to help with the Shropshire Awards or the Show in general, you make contact Becky in the Shropshire office to get on the class sponsorship list, or even better, contact Mike Crowder at mike@integritylivestocksales.com with the offer of selling semen to help with the event. All breeds have been asked to help with this sale; let's show the rest of them up with some good Shrop ram opportunities!
Shropshire Dwarf Gene Survey and Policy 2023
Recently the ASRA Board of Directors reviewed the Dwarf Gene Surveys sent last December. Five hundred twenty two surveys were emailed to Shropshire contacts and 34 were mailed to members not having email addresses. A total of 66 responses were received. All districts were represented. Results available here.
2023 Futurity Ewe Rules
Available here
Deaths in the Industry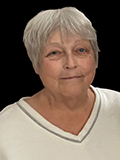 Connie L. Slutz, 74, of LaMoille, Ill. passed away peacefully on Feb. 10, 2023 surrounded by her loving family. Connie was born on May 15, 1948, in Princeton, Ill. to the late Albert and Dorothy (Heuer) Anderson. She graduated from Princeton High School Class of 1966 and attended IVCC.
Connie met the love of her life, Tom Slutz, in April 1965. They married on Jan. 21, 1968 and celebrated their 55th wedding anniversary this past January.
She worked at the Bureau County Extension Services, Browning Ford and retired after 17 years from the Bureau County Courthouse. Throughout her years, she attended many sheep shows to watch her children and grandchildren show sheep. She enjoyed mending sheep blankets, doing crafts, going on cruises, vacationing with friends and making friends wherever she went. She was active in 4-H as a leader and was a member of the Bureau County Home Extension.
Connie is survived by her husband, Tom, their three children, Tracy (Don) Newberry, Tonya (Chris) Flaxington, Brad (Carol) Slutz; six grandchildren, Jaedyn, Rachelle, Logan, Hunter, Drake and Kodey. She is also survived by her sister, Carolyn (Mike) Welch, sisters-in-law Barbara (Frank) Hintzsche and Sarah Anderson; and many nieces, nephews and cousins.
She was preceded in death by her parents, Albert L. and Dorothy J. Anderson; and in-laws,
Donald and Lois Slutz; sister, Sandra Beauprez; brothers, Alan Anderson and Darrin Anderson; and one nephew, Henry Anderson.
A visitation will be held on Friday, February 17, 2023 from 10:00 a.m. to 12:00 p.m. at Norberg Memorial Home, Inc. & Monuments in Princeton, Illinois.
Services were held February 17 at Norberg Memorial Home, Inc. & Monuments and was officiated by Pastor Michael Slutz. Memorials may be directed to the LaMoille Fire Department or LaMoille Park.
Connie will be deeply missed by family and friends, but most of all by her loving family.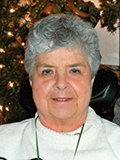 Karen Sue Johnson, Marshfield, Mo. was born Aug. 9, 1944 in Cabool, Mo. to Alpha and Daisy (McCubbins) Morse. She departed this life on March 12, 2023, in Mercy Hospital, Springfield, at the age of 78.
Karen was a 1962 graduate of Cabool High School, and an SMSU graduate. She was united in marriage with Robert Glenn Johnson on July 23, 1966.
Karen was tough, fun, sarcastic, and loved a good joke – even at her expense. She was a great cook. She loved puzzles and was an avid Wordle player. She was a teacher. She taught at home, school and church. She was great at teaching and had an impact on many kids in the Marshfield school system. We were so lucky to have a great mom!
Karen had worked as an elementary school teacher for Marshfield Schools for many years. She was a member of Marshfield United Methodist Church.
She was preceded in death by her parents; three brothers, Jay Morse, Ronald Morse, and Donald Morse; and one sister, Mary Lou Henry.
Karen is survived by her husband of 56 years, Bob Johnson, of the home; four children, Kari Johnson (Rob Hill), Marshfield, Russell Johnson (Molly), Wooster, Ohio, Regina Wilson (Kalen), Bentonville, Ark., and Mary Anne Keck (Jason), Niangua; eight grandchildren; her siblings, Ted Morse (Eva Marie), Marshfield, Elsie McColgin, Raymondville, and Jolene Carson (Gregg), Rolla; and her brother-in-law, Bill Johnson (JoAnn), Houston.
Celebration of Life Services were March 19 in the chapel of Fraker Funeral Home, Inc. Inurnment will be in Missouri Veterans Cemetery, Springfield. Memorial contributions may be made to T.L.C. Program or The Ark @ UMC, in care of Fraker Funeral Home, Inc., P.O. Box 85, Marshfield, MO 65706.
Click here for past obituaries.
ASRA Hall of Fame
The Shropshire breed and its breeders are rich in history. The American Shropshire Registry Association (ASRA) has developed the Hall of Fame to honor people/families that have had a profound and positive impact on the growth, development, and legend of Registered Purebred Shropshire Sheep in the United States. The award will consist of a certificate with the recipient and/or farm name. The award will be presented/mailed to the recipient, if the recipient is deceased, the award will be presented to a family member. The recipient's name will be added to the American Shropshire Registry Association Hall of Fame list that shall be printed in "The Voice". It is the ASRA Board of Directors goal to embrace, celebrate and honor those people/families who have been historically influential to the Shropshire Breed. Click here for eligibility and nomination information (PDF).