Dr. Fred Groverman, a Petaluma, Calif. native and an institution in Sonoma County agriculture, died Feb. 12, 2022 at home. He was 88.
Groverman, a longtime veterinarian and rancher in south Sonoma County, spent his entire life on a 50-acre parcel between Petaluma and Penngrove, raising the world's oldest registered flock of Shropshire sheep while making his mark on the agricultural community – and beyond.
He was a volunteer firefighter and school board member, was on the hospital board that got Petaluma Valley Hospital built and he helped established the Sonoma County 4-H Foundation. The result? A Sonoma County Farm Bureau Hall of Fame induction – jointly, with his late wife, Pat – and a community packed with people who knew, respected and loved Fred Groverman. That was perhaps never more apparent than when Judy Walker, one of Groverman's four children, took to Facebook to share the news of his passing.
Walker, who said she grew up thinking every family was involved in multiple boards, committees and other volunteer efforts, called the community response to Groverman's passing "amazing."
"I saw him as a veterinarian and a volunteer fireman," said Walker. "He was always involved in trying to make the community better."
Lynge Simone, Groverman's wife of the past eight years, said a public celebration of Groverman's life was to be held April 23, at Herzog Hall in the Petaluma Fairgrounds. The hall holds 900 people, and that capacity was a key reason for its selection. She also offered plenty of praise for her late husband, as she listed off decades of accomplishments, pausing several times to say, "I'm a pretty proud wife."
Simone originally met Groverman when she worked at the Cotati veterinary hospital he co-founded with Bill Kortum, saying she was lucky to work with both men, pillars of south Sonoma County.
Groverman worked as a vet in some capacity until 2015, and he kept his skills sharp volunteering his services at the Sonoma County Fairgrounds to vet check the livestock each year.
 Along the way, Groverman tended to his flock of Shropshire sheep, a breed that originated in England during the 1840s. Groverman's flock would eventually become the oldest registered flock in the world, and in the past several years, he has worked with others to share that gift with ranchers in Oregon, Washington, Texas, Wisconsin, New York, Connecticut and Ohio, selling registered Shropshires to others looking to carry on the tradition.
 He also served for a time as the campus veterinarian for Sonoma State University, where he was also on the president's advisory board for nearly two decades. If you're getting the impression that Groverman was involved in a little bit of everything, you'd be right.
"When I grew up, I didn't realize everybody else's parents weren't the same as my parents," Judy said. "We grew up volunteering, and Dad was always involved in one board or another."
Petaluma and Sonoma County was his birthplace, but Groverman, who attended Waugh Elementary School, Petaluma Junior High and Petaluma High School, made it his home.
Born Dec. 30, 1933, to parents Bernard Groverman and Ida Petersen, Fred eventually obtained his veterinary degree from University of California Davis.
He married Patricia "Pat" Humble June 20, 1957, and the couple welcomed children Karen, James, Judy and William while cementing their place in Sonoma County agriculture for more than 50 years, before Pat died in 2012. Groverman had six grandchildren as well.
Perhaps Groverman's proudest accomplishment, Simone says, is his work as a member of the Petaluma Valley Hospital board, where he quite literally secured funding to build the hospital, flying to New York to seal the deal on a loan. Groverman Hall is named in his honor.
Sonoma County Supervisor David Rabbitt, a former Petaluma City Council member, called Groverman "a force within the youth ag community," including FFA and 4-H, thanks to his countless hours volunteering and mentoring.
"I had many interactions with Fred over the years, and his passion for Sonoma County and in particular agriculture was always evident," Rabbitt said. "He will be missed. We lost another stalwart of ag in the county with Fred's passing."

John Richard Harrell, 75, of Franklin, Ind., passed away Sunday, Dec. 6, 2020. John was born May 29, 1945 at Methodist Hospital in Indianapolis, Ind. to George Everett Harrell and Winona Pauline (Koons) Harrell of White River Township, Bargersville, Ind. He married Kathy T. (Harvey) Harrell on July 7, 1979. She survives.
He was a 1963 graduate of Center Grove High School and a lifelong resident of Johnson County. John was a United States Army Veteran serving 1963-1967 where he was as an aircraft mechanic and crewman. Following his military service, he worked as a mechanic for several different companies in central Indiana. He, alongside his family, owned and operated the Country Market in Trafalgar for the past 20 years. John had a passion for growing nut and fruit trees and as a farmer he raised crops and Shropshire sheep with his family.
John was past-president of the Indiana Nut Growers Association, founding organizer and past-president of the Indiana Walnut Council, a member of the Ruger Collectors Association, Johnson County Antique Machinery Association and a lifetime member of the National Rifle Association. He helped create and establish the Nut Grove at the Johnson County Park.
Survivors include his wife; his sons, David W. Harrell (Sunshine) of Bargersville, Ind. and Richard E. Harrell (Dawn) of Noblesville, Ind.; four grandchildren, Wyatt L. Harrell, Sophie M. Harrell, Weston D. Harrell and Rachel Harrell; one sister; one niece; one nephew; and two great-nephews.
John was preceded in death by his parents and two brothers.
Due to COVID-19, a celebration of John's life will be in 2021 when family and friends are able to gather safely together. Memorial contributions be made to the Scholarship Fund of the Johnson County 4-H Sheep Club. Make checks payable to the Johnson County 4-H Sheep Club, in care of Lana Dougherty, 199 North Sand Creek Road, Needham, IN, 46162 attention John Richard Harrell Memorial.
Online condolences may be sent to the family at www.swartzmortuary.com.
Jasper Newton Dirlam, 90, passed away on Sept. 17, 2020, at his home in Mooresville, Ind. surrounded by family. Jasper was born on Oct. 20, 1929 to Horace and Josephine Dirlam in Bismarck, N.D. They lived on a 320 acre farm near Mennoken until a severe drought caused crop devastation. After two years without any harvest, the family packed up and moved to Indiana, settling on a farm in Bowling Green.
Jasper attended Patrickburg High School, where he was a talented basketball player and class officer, graduating in 1947. Most importantly, this is where Jasper met Ruth Hauser. They were wed on June 3, 1950 and were happily married for 61 years until Ruth's passing on Oct. 29, 2011.
After high school, Jasper attended Butler University and then Indiana State University, where he transferred to be closer to Ruth who was enrolled at Indiana State Teacher's College. A Korean War veteran, Jasper served for two years in the U.S. Army as a paratrooper in the 508th Airborne Company. Jasper proudly worked for GM Allison Transmission for 40 years. During his tenure, he held numerous responsible positions in Material Control until he retired in 1989 as a supervisor with the department.
Jasper loved raising Shropshire sheep and did so for over 60 years. In addition to showing at local, state, and national shows, he served as a Director for the American Shropshire Registry, a Director for the Board of Animal Health of the State of Indiana, and a Superintendent of the Morgan County Fair Sheep Barn. He was the recipient of numerous awards, including the Oren A. Wright Award for outstanding service to the Indiana Sheep industry, and more recently, the Lifetime Achievement Award in 2015 at the Indiana State Fair awarding him a lifetime pass to the fair.
In 2016, Jasper was selected for the Honor Flight honoring his military service. He was a member of the Morgan County Democratic Committee and the American Legion of Coal City. Jasper also had a great love for border collies and always had one riding alongside him in his truck. Jasper was passionate about IU basketball and had season tickets for decades.
Jasper was an incredibly caring and generous man; he donated to many causes and charities; he always bought raffle tickets for local fundraisers; and he gave to his church, St. Stephen's Lutheran Church. He also loved to travel and spent much of his time exploring with Ruth and their cherished companions, Jasper's brother, Jim and sister-in-law, Norma.
Jasper loved his family. He and Ruth had two beloved sons, John and Mark, and two grandchildren that they adored, Lindsay and Matt. He never missed a track meet, a basketball game, or any other event involving his family.
Jasper never met a stranger and was a gifted conversationalist. At his core, he loved supporting his family, his friends, his neighbors, and those he met through his passion for raising sheep. He truly left an impression on everyone he met and will be remembered for his kind heart, his giving spirit, and his easygoing nature.
Jasper is survived by his two sons, John (Carol) of Mooresville and Mark (Dan) of Indianapolis; two grandchildren, Lindsay Dirlam of Indianapolis and Matt Dirlam of North Salem; and several nieces and nephews. He was preceded in death by his brother, Dr. James H. Dirlam and his sister-in-law, Norma Dirlam.
Burial was in the Worthington Cemetery, Worthington. Memorial contributions may be made to your favorite charity that benefits animals. Visit www.CarlisleBranson.com to share a favorite memory or to sign the online guest registry.
On Dec. 11 2019, Charlene Carol Martin, loving and adored wife, mother and grandmother, was called to her eternal home.
She was born on Dec. 27, 1945 in Glendale, Calif., the daughter of Alvin and Marguerite (Robinson) Booth. On Sept. 18, 1965, she married Jim Martin in San Bernardino, Calif. Together they owned and operated a jewelry manufacturing company while raising two daughters.
Charlene was an artist and shared her talent through her work. Charlene and Jim moved to Florence, Ore. in 2010 and opened the Silver Sand Dollar on Bay Street. They were members of Florence Christian Church where they attended regularly. She loved the Lord and often shared her faith with others. Even with a pancreatic cancer diagnosis in 2016 she would cheerfully tell you, "I'm walking with Jesus here and I'll be waking with Him there." Charlene and Jim spent many years serving and making wonderful memories with this great community.
Charlene is survived by her husband Jim, daughters, Robyn (Erick) Smith, Florence, Ore. and Christie (Matthew)
Anderson, Grant City, Mo.; grandchildren, Joshua Smith, Kaylee Smith, Emily Anderson, and Andrew Anderson and a brother, Raymon Booth, Cottonwood, Calif.
Glenn A. High, age 82, of Lexington, died unexpectedly on Saturday, September 21, 2019, from injuries sustained from a fall at home.
On Christmas Day in 1936, Glenn was born in Paulding County, Ohio, the third of six children of the late Dorris J. and Erma Mae (Van Buskirk) High. As a family, they moved to Kenton, Ohio, when he was a young child, where he grew up until the end of his junior year of high school in 1953 when they moved to Mount Gilead. He graduated from Mount Gilead High School in the class of 1954.
Shortly following graduation, Glenn enlisted to serve in the US Army during peace time from 1955 to 1957, and he was stationed in Anchorage, Alaska for 18 months
Upon his honorable discharge, Glenn returned home to Mount Gilead, Ohio, where he finally got to meet his "pen pal," Kathryn "Joan" Tobin, from Chesterville, who had been sending him letters every month while he was in the military. From there, the rest was history, as they were married on May 3, 1959, at the Chesterville Methodist Church. During their sixty years of marriage, they were a team with everything they did and were always by each other's side. Together they lovingly raised four children: Pamela, Roger, David, and Wanda.
After the military, Glenn began working at General Motors in Ontario, working in their shipping department for thirty five years. His work at GM helped he and Joan fund their true passion of farming, buying their family farm in 1961, just before their daughter, Pamela, was born. Their 133 acre farm centered primarily around raising various breeds of sheep, including Shropshire, Targhee, and Hampshire sheep. Glenn's love for raising sheep started in 1951, when he began showing sheep in FFA in the 9th grade. He and Joan traveled much of the United States showing and selling purebred sheep. They also exhibited their prize winning sheep at many county fairs in Ohio, and at the Ohio State Fair for fifty two consecutive years. In 2003, Glenn was honored to be included in the Ohio State Fair Agricultural Hall of Fame. Previous honors included being inducted into the Targhee Hall of Fame, and being named an Ohio Master Shepherd, the Charles B. Boyles award. He was both a Board member and past President for the American Shropshire Registry Association, and the US Targhee Sheep Association. He served as a 4-H Advisor for twenty years through the Morrow County Fair with the Johnsville Jolly Farmers and Farmettes, and he was proud to serve as the Morrow County Fair Grand Marshall. He also was a member of the Ohio Sheep Improvement Association, Ohio Farm Bureau, and Morrow Co. Sheep Improvement Association.
Very faithful, Glenn was an active member of the Steam Corners United Methodist Church. He also was a member of the Ohio Eastern Star, Chester Masonic Lodge #238, and he had served as a Troy Township Trustee for twenty eight years.
Always hard at work, Glenn often worked from sun up until sun down tending to his farm and sheep. Most important of all to Glenn though was his family, with his four children and all they've accomplished being his proudest achievement. He was a huge Ohio State Buckeye fan, all of his children's Alma mater.
An honest man, Glenn gave everything he had to whatever he was working on. He also was very competitive, always knowing what he wanted and going after it.
Left to cherish his memory are his beloved wife, Joan High of Lexington; three children: Roger (Holly) High of Richwood, David (Jodi) High of McDermott, OH, and Wanda (David) Berk of Upper Arlington; five grandchildren: Adam High, Trevor (Marybeth) High, Taylor "Darby" High, and Rachel and Rebecca Berk; four siblings: Deloris (Dean) Sherman of Fredericktown, Ruth (Wayne) Miller of Cary, NC, Dwight (Gloria) High of Ft. Wayne, IN, and Keith (Micki) High of New Hill, NC; and numerous nieces and nephews.
Including his parents, Glenn was preceded in death by his daughter, Pamela Sue High in 2007; a brother, Marvin High; and a sister-in-law, Janet High.
His family will greet friends from 4 – 7 pm on Thursday, September 26, 2019, at the Snyder Funeral Homes, Craven Chapel, 67 N. Main St., Mount Gilead, where both a Masonic and Eastern Star service will be held at 7 PM. Services honoring his life will also be held there at 10 am on Friday, with Pastor Dave Smith officiating. Burial with military honors provided by the VFW Post 8054 and AMVETS Post 87 will follow in Maple Grove Cemetery in Chesterville.
Memorial contributions may be made to the Ohio Farm Bureau Foundation, c/o High Family Memorial Scholarship, PO Box 182383, Columbus, OH 43218.
Snyder Funeral Homes of Mount Gilead are honored to serve Glenn's family and your condolences may be expressed to them by visiting www.SnyderFuneralHomes.com.
Lawrence Edward "Larry" Mrozinski
Lawrence Edward "Larry" Mrozinski, 61 of San Pierre passed away Tuesday, November 14, 2017. He was born March 16, 1956 in LaPorte to Edward Mrozinski & Geraldine DePoy, graduated from New Prairie High School in 1974, received a B.S. from Purdue University in Animal Science and a Master's degree from North Dakota State University in Ruminant Nutrition. Larry had owned and operated Heinold Feeds for many years and was currently a dairy nutritionist with Papillon Agricultural Services. Larry was a nationally renowned judge and breeder of sheep, also enjoyed raising ducks on the family farm and loved spending time RV'ing with family and friends. His abundant love of life will continue in the hearts and minds of the universe of friends he cultivated wherever he went.
On July 15, 1978 Larry married Deb Barker, who survives, along with their children: Amy Mrozinski of Grand Rapids, MI, Andrea (Tanner) Schwartz and their children, Logan & Layla of Cutler, IN, John Mrozinski of Kansas, his mother, Geraldine DePoy of Rolling Prairie, brothers: Tom (Rita) & John (Lori) Mrozinski of Rolling Prairie. He was preceded in death by his father, Edward and brother, Mark Mrozinski.
A visitation will be held Friday, November 17th from 2-7 PM at Moeller Funeral Home, 104 Roosevelt Rd., Valparaiso. The funeral mass will be held Saturday, November 18th at 10:00 AM at Sacred Heart Catholic Church, 204 N. Ohio St., Wanatah.
Published in South Bend Tribune on Nov. 17, 2017
Calvin John Verduin, 78, formerly of Waddington, Gouverneur, Dansville, and most recently Berkshire, New York passed away June 9, 2016 following a period of declining health.
Born on May 6, 1938 in Marion, New York, he was the son of the late Maurice and Louise (Lagerveld) Verduin. He is survived by his loving wife of 58 years, Hazel 'Pat' (Whalen) Verduin and his daughters: Lynn Verduin and her husband Brian Trippany, Susan Verduin and her wife Shila, Sandra and her husband David Rowland. Also surviving are his sister, Lois Marsh; his granddaughters: Janelle Trippany and husband Kevin Goodrich, Kaitlin Trippany and fiancé Tyler Simmons; great grandson, Henry Goodrich, and several nieces and nephews.
A man of many talents, he worked on the building of the St. Lawrence Seaway, was a dairy and beef farmer for 30 years and then transitioned into raising sheep for the last 35 years. He worked for the NYS Dept. of Transportation, first in Potsdam, then was the DOT Supervisor in Gouverneur for 20 years until he retired in 1996. His real passion was raising and showing his flock of sheep throughout the Northeast, including many Champions, Grand Champions, and several Supreme Grand Champions.
Calvin was also a beekeeper, produced maple syrup, enjoyed building furniture using oak, maple, or cherry wood from his own land to create outstanding pieces, built barns, and with his daughter Susan, built a cabin in the northern Adirondacks. Whenever he had some free time, he liked to hunt, fish, or trap, or play the harmonica, the banjo, or the 12-string guitar with zest.
Calvin served as the Sheep Superintendent of the St. Lawrence County Fair and as a member of the Fair Board for at least 20 years, while supporting the local 4-H Clubs. His life will be privately celebrated by his family. Condolences and memories may be written in his guestbook at macphersonfh.com. In lieu of flowers, his family would appreciate donations to the Alzheimer Association.
Edison Shippy Sr.
Edison Shippy Sr., 81, passed away Friday May 6 2016 at his home.
He was born in Kendallville on October26, 1934 to Ward and Flossie (Charleswood) Shippy.
Edison worked as a meat cutter at Albrights in Corunna for 26 years and at Harts Super Valu in Waterloo for 8 years before retiring in 1996. He was also the Richland Township Trustee for the past 42 years.
He was a past member of the Corunna Volunteer Fire Department, DeKalb County Fair Board, DeKalb Horseman's Association, U.S. Trotting Association, Hicksville Harness Horse Association and the DeKalb County Welfare Board. He was past member and President of the Indiana Shropshire Sheep Association. He was a former Democratic Precinct Committeeman and former Treasurer of the DeKalb County Democratic Central Com.
Surviving are 3 children, JoAnn Crace and her husband Dave of Churubusco, Judy Hart and her
husband Gary of Auburn and Edison Shippy Jr and his wife and Edison's care giver Kim of Kendallville; 7 grandchildren, Aimee (Nick) Wentworth, Philip (Sirena) Ellert II, Dirk (Samantha) Shippy, Ashlee (Autumn Green) Shippy, Grayson (Jennifer) Hart, Kelsey (Alex) Mapes, Cody (Karrie) Martin and 9 great grandchildren; a sister, Valetta Gibson of Corunna.
He was preceded in death by his parents and a daughter, Cindy Vanderpool.
Services are 1 PM Wednesday May 11, 2016 at Feller and Clark Funeral Home, 875 South Wayne Street, Waterloo. Burial will be in Corunna Cemetery Corunna. Calling is Tuesday from 2 to 8 PM at the funeral home. Preferred memorials are to the Corunna Volunteer Fire Department. To send condolences visit www.fellerandclark.com.
Anne B. Bates

Anne B. Bates, 86, a lifelong resident of Delaware County, Penn. passed away peacefully on July 27, 2012. She was the wife of the late William H. Bates and daughter of late Mr. and Mrs. William S. Blakeley, Jr.
Anne grew up in Chester and graduated from The Agnes Irwin School. During the summer of 1944, Anne worked on a farm near Kimberton, Penn. where she drove a team of horses bringing hay wagons to the barn, and there her love of farming and animals began.
She received a BA in Animal Husbandry and a MA in Agricultural Journalism from the University of Wisconsin in 1950. Her first job was with the Farm Journal in Philadelphia. In 1952, Anne married Bill Bates and moved to Arasapha Farm, in Edgmont Township. With her love of open space and farms, she helped form legislation to preserve open space throughout Delaware County. For this, she was awarded the Theodore Roosevelt Conservation Award by President Bush in 1991.
During the '80s Anne worked as a guide at the Brandywine Battlefield Historical site and could be seen in colonial garb working her spinning wheel. Anne's interests included spinning yarn, weaving, knitting caps and sweaters and taking care of the animals on the farm.
Anne served on the board of directors for Sleighton Farms School for many years and was also Chairman of the Board of Directors for the Delaware County Conservation District until her retirement in 2005. She was a lifelong member of the Daughters of the American Revolution, the Colonial Dames, the Rose Tree Gardners, the Junior League of Philadelphia and the Philadelphia Weavers Guild.
She was an active member of the Christian Community Church located in Devon, Penn. Anne was a loving mother, grandmother and great-grandmother who will always be remembered for the homemade cocoa she would serve on cold, winter days.
Anne is survived by her daughters Marie B., wife of Peter C. Boisvert of West Chester and Martha B., wife of Tony Striedieck of Phoenixville; one son Randy B., husband of Anne M. Bates of Gradyville; grandchildren Angela Bates Majewski, William A. Bates, Kathryn Minacci, Veronica Brown, Benjamin Bates, Diana Bates and Sarah Striedieck; and eight great-grandchildren.
Christian Service at Camp Hill Village was July 29 with Rev. Marcus C. Knausenberger officiating . A memorial service was held August 4. Burial was in the West Laurel Hill Cemetery.
Annette A. Menhennett
Annette A. Menhennett, 86, who owned a sheep farm in Chester County and was involved in charitable work in Africa, died Friday, November 30, 2012, at home. Mrs. Menhennett was born in Minneapolis, Minnesota and raised in Marshal, Minnesota. After graduating from the University of Minnesota she moved to West Chester where she worked for the Girl Scouts. She continued her education at the Drexel Graduate School of Library Science.
She met her future husband, Warn G. Menhennett, on a blind date where they discovered they shared the same birthday. They married in 1956 and lived in West Chester for a number of years. In the early 1960's they lived in India for 2 years where Mr. Menhennett's engineering position with Wyeth had taken them.
Mrs. Menhennett had an interest in developing libraries and was appointed by Governor Lawrence to the Governor's Advisory Council on Library Development. For a time, she was President of Pennsylvania Library Association, Trustees Division and she was a member of the Executive Committee and Board of Directors of the Pennsylvania Library Association. She was also a member of the American Library Association. From 1965 to 1971 she was on the Chester County Library Board of Trustees.
Throughout her life, Mrs. Menhennett had an interest in politics. She worked as Precinct Committee Woman for West Fallowfield Township and was a member of the Executive Committee of the Chester County Democratic Party. She was a past President of the League of Women Voters.
In 1965 Mr. and Mrs. Menhennett purchased land in Southern Chester County where they built a home and a working sheep farm. Work on the farm was driven by Mrs. Menhennett's love of nature and the outdoors. The farm had over 100 ewes and was her full time occupation.
Mrs. Menhennett was a West Fallowfield Township Super-visor for a number of years. She worked to preserve farm land and open space throughout the township and Pennsylvania.
Mrs. Menhennett enjoyed a wide range of activities. She raised hunting Beagles and Border Collies. She enjoyed cheese making, tennis, painting, playing the piano and organ, hunting and writing.
Mrs. Menhennett's largest philanthropic work was in Africa. Always interested in the rights of women, Mrs. Menhennett traveled to Ghana in the late 1990's to support a project opposing mutilation of women. During a second trip, she traveled to the Ivory Coast where she met Naomi SIE and helped fund her women's clinic, Coeur de Femmes. On a third trip, Mrs. Menhennett worked in the Ivory Coast to translate the Bible into tribal languages.
She is survived by her niece and nephew and their families.
A Memorial Service will be held 12:00 Noon, Tuesday, December 11th at The Church of the Open Door, 210 South Broad Street, Kennett Square, PA 19348 (610-444-2400). Friends are invited to a luncheon at the church after the service. Burial will be private. In lieu of flowers, memorial contributions may be made to "The Field Service Fund", Penn Vet New Bolton Center, 382 West Street Road, Kennett Square, PA 19348 (610-925-6180). Online condolences may be made by visiting
Barbara Jean Platt
Barbara Jean "Bobbie" Platt, 84, died, at her home on Feb. 1, 2012. Bobbie was born on Aug. 20,1927 in Cleveland, Ohio. She graduated from Alleghen College with honors in psychology in 1949 and earned her masters in psychology from Ohio State University. She was on the administrative staff and served as a laboratory instructor in biology and psychology at Gettysburg College where her husband, Charles, was a member of the psychology department.
Bobbie served for 25 years as a volunteer at Gettysburg's National Military Park and named outstanding volunteer for the Northeast Region of National Park Services in 2005. She was a member of the Gettysburg National Park Advisory Commission for 15 years. Bobbie authored the book "This is Sacred Ground," a history of the Gettysburg battlefield from 1863 through 2009.
She was preceded in death by her husband. Survivors include her son, Ronald of Birmingham, Ala. and her sister, Marjorie Cull of Plainville, Mass. At her request, no services were planned.
Bobbie also was a avid animal lover, she and Chuck raised and showed Shropshire sheep as well as Merino sheep. They showed for many years at KILE and PA Farm Show also the national show at the Ohio State Fair.
After Chuck passed away Bobbie kept her sheep as she called it in "her geriatric ward." She also rescued two horses that she brought back from Kansas when she was in her 70s.
She was a very caring women. Bobbie's companions were three Golden Retriever dogs and her beloved cats (one was named Buckeye for OSU and one was Shropshire) to mention just a few. Bobbie will be greatly missed by all that knew and loved her.
Read about Bobbi Platt as a Face of America
Patricia Ann Groverman
Patricia Ann Groverman, a city girl who became a tireless leader for Sonoma County agriculture, died Monday at her home in Petaluma, Calif.
She was 74 years old and had been diagnosed about eight months earlier with multiple system atrophy, a degenerative neurological disorder.
Groverman and her husband, veterinarian Fred Groverman, were well-known for their Shropshire sheep breeding.
Together, they were inducted into the Sonoma County Farm Bureau's Hall of Fame in 2006. The honor recognized their decades of service for 4-H youths and for agriculture.
Farm Bureau Executive Director Lex McCorvey called the couple "the epitome of volunteerism in the ag community." "They cared so deeply about local agriculture, and 4-H in particular," he said.
Fred Groverman said Tuesday that his wife wasn't seeking public acclamation for her service.
"We do it from the heart," he said. "That's where the rewards are."
Born and reared in Sacramento, Patricia Groverman met her husband at UC Davis. They married in 1957 during Fred Groverman's last year at veterinary school.
After graduation the couple moved to Sonoma County and in 1962 to the ranch outside Petaluma where Fred Groverman was born. The next year they moved into a new home they had designed.
With the farm veterinary practice requiring much of her husband's time, Groverman's primary role in the early years was rearing the couple's four children.
"Pat was the rock behind all of them," said family friend Saralee McClelland Kunde. "She was keeping everything together at home."
Groverman grew up afraid of chickens, but she became a county poultry leader for 4-H, as well as a 4-H club leader for her children. However, she is most widely known for a quarter century of coordinating the Sonoma-Marin Dairy Replacement Heifer project, which gave 4-H youth the chance to raise and show dairy cows.
The heifer program had existed for years when Groverman joined in 1986, but she was credited with improving it and overseeing its many details.
"It had all to do with Pat's vision of what would make a valuable experience for the kids," said Dan Desmond, a former UC Cooperative Extension staff member.
She was honored as a Marin County Friend of 4-H in 1996 and, along with her husband, a Friend of 4-H for Sonoma County in 2004. The Sonoma County Fair Exhibitors Guide Book was dedicated to them both in 1997.
Outside agriculture, she was a founding member of the Petaluma Chapter of the Children's Home Society, a fund-raiser for the American Cancer Society and a longtime member of the Petaluma Valley Hospital Auxiliary.
Along with her husband, survivors include four children, Karen Vietheer of Wilton, James Groverman of Petaluma, Judith Groverman Walker of Santa Rosa and William Groverman of Petaluma; and by six grandchildren.
The family prefers memorial contributions to the 4-H Dairy Replacement Heifer Committee Fund or the Sonoma County 4-H Foundation at P.O. Box 1283, Rohnert Park 94927.
Leonard Merle Miller
Leonard Merle Miller, 75, of Lafayette, Ind, died November 6, 2011 at his residence.
Surviving along with his wife Bonnie J Miller are his children Mark A. Miller wife Prudence, Brian D Hardy, Staci J Rooze husband Jeffrey, Bryce M Strader wife Angela, brother Larry E Miller wife Linda, all of Lafayette and sister Kathy L Smith husband Dave, Howell,MI.
Visitation will be 2 hour priors to a 7:00 PM service Wednesday at Soller-Baker Lafayette Chapel. In lieu of flowers memorials to the Richard L Roudebush VA Medical Center or American Cancer Society. Leave condolences at www.soller-baker.com
Ruth D. Dirlam
Ruth D. Dirlam, Mooresville, Ind. passed away on October 29, 2011 at Select Hospital in Indianapolis. Ruth was born June 13, 1929 in Patricksburg, Indiana to the late Eb and Nora Hauser. She was preceded in death by her brother Richard Hauser. Ruth is survived by her beloved husband of 62 years, Jasper, their two sons John (Carol) of Mooresville and Mark of Indianapolis, her two grandchildren Lindsay and Matt, her brother Bill Hauser, her brother-in-law Dr. James Dirlam, sister-in-law Norma Dirlam, sister-in-law Peggy Hauser and 8 nieces and nephews.
Ruth graduated from Patricksburg High School in 1947 and attended Indiana State Teachers College. Ruth married her classmate, Jasper, in 1950, and they moved to Mooresville later that year. She worked at Stuart Warner before she and Jasper left for Camp Roberts in California. While in California, she worked at the Chaplin's Office until Jasper was transferred to Fort Benning, Georgia for Air Borne training. She then worked for Burnham's Van Service until Jasper's discharge date. Upon returning to Mooresville, Ruth's primary mission was to take care of Jasper and her children. She spent 20 years volunteering for the blood drive, as an election worker, and at Miller's Merry Manor. Over the years, she worked part-time as a substitute teacher at Monroe-Gregg Elementary and Madison Elementary, at Diamond Chain, and at Public Service Indiana Energy.
Ruth helped Jasper care for their beloved Shropshire sheep flock and border collies and assisted during lambing season for many cold winters. She travelled to sheep shows across the country with Jasper during his tenure on the Board of Directors of the American Shropshire Registry Association.
More recently, Ruth was heavily involved in her grandchildren's lives. She never missed any event they were involved in; track meets, basketball games, Little League, and 4-H sheep shows at the county and states fairs.
Calling will be Tuesday, November 1 from 4-8pm at Carlisle-Branson Funeral Service & Crematory in Mooresville, and the funeral will be held Wednesday, November 2 at 10am at St. Stephen's Lutheran Church in Plainfield with a burial to follow at Worthington Cemetery. Contributions can be made to Ruth's Circle at St. Stephen's Lutheran Church, 1001 Concord Rd., Plainfield, IN 46168. www.carlislebranson.com
Steven Samuel Maddox
Steven Samuel Maddox of rural Sidell died unexpectedly at 8:08 p.m. Wednesday, April 27, 2011 at Carle Hospital. He had visited his doctor earlier in the day after not feeling well and was sent to the emergency room for more tests. He suffered a series of cardiac arrests a short time later.
Steven was born May 18, 1952, the son of Boyd W. and Wilinore Ann (Moreman) Maddox of rural Fairmount and lived his entire life within two miles of his birthplace in Jamaica Township. He attended Jamaica High School, Class of 1970, Danville Junior College and Eastern Illinois University. He married Rinda Mae Todd on Aug. 25, 1974 in Ridge Farm. They have one daughter, Amanda (Jon-Michael) Rull of rural Fairmount. They survive.
Survivors also include his brother, David (Nancy) Maddox of Warm Springs, Ga.; his older sister, Marcia Gillis of Georgetown; nephews Doug (Cathy) Maddox of Warm Springs, Ga., Gavin Maddox of Champaign, Jimmy (Johna) Bolton of Potomac, Greg (Kim) Bolton of Danville, Lonnie Bolton of Westville, Garrett Pierce of Danville; nieces Lynne Ellen (Stanley) Jones of LaGrange, Ga., Annette (Tim) Tingley of Chrisman and Jessica (Wayne) O'Brien of Cayuga, Ind.; several great- and great-great nieces and nephews; and his father-in-law, Arthur Todd of Ridge Farm.
Preceeding Steven in death were his parents and sister, Anita Lynn.
Steven worked 27 years at Trisler Seed Farms until a battle with diabetes forced him to retire. He then became a very valuable part of his wife's newspaper, The Sidell Reporter, taking on the job of ad sales and seeing that the papers were in the mail and newsstands every Wednesday. He also sold advertising nationwide for three livestock associations' magazines that they publish.
Steven raised purebred Shropshire sheep his entire life. The highlight of that hobby was when he and his father raised the 1984 National Champion Ram at the International Livestock Show in Louisville, Kentucky during the 100th Anniversary show of the American Shropshire Association.
Steven was a member of the Sidell First Baptist Church where he had been the high school Sunday School teacher and a deacon for many years. He was an active member of the Sidell Community Historical Society. He loved to reminisce about his years at Jamaica High School where he was noted for his talents on the track team, especially the 100 yard dash.
Steven was a quiet man with a big sense of humor that only those that knew him well witnessed. He had deep affection for his three house cats that were part of his family over the years. Two have predeceased him and one who will be looking for him every night at his chair.
Steven loved his Baptist upbringing and walked a personal pathway with the Lord his entire life. He faced physical cruelty from the diabetes but was an inspiration to many who knew the battles he was challenged by every day.
Funeral service and visitation were Saturday, April 30, 2011 at the First Baptist Church of Sidell with Reverend Ralph Deming of Ottawa officiating. Burial was at Fairview Cemetery, Sidell.
Memorials can be made to the Sidell Historical Society. Robison Chapel handled the arrangements. Online condolences at www.robisonchapel.com.
Peter L. Harris
Peter L. Harris, 63, of Lyons St. Ludlow died peacefully in the care and comfort of his home, surrounded by his loving family on Friday April 1 after a valiant three year battle with Glioblastoma. Special thanks for excellent care given by Dr. Wilson Mertens and Hospice Nurse Margaret.
Born in Ludlow, MA June 12, 1947 he was a lifelong resident, educated in local schools, and a graduate of Ludlow High School and Springfield Technical Community College. He proudly served his country during the Vietnam Era, attaining the rank of Staff Sergeant in the Army of the Unites States. Decorated for his service he received the Bronze Star, Air Medal, National Defense Service Medal, Combat Infantryman Badge 1St Award, Republic of Vietnam Campaign Ribbon with Device, Expert Badge & Rifle Bar, and the Sharpshooter Badge and Rifle Bar. He was Assistant Chief Engineer at ABC 40 WGGB TV for 40 years. Pete especially loved being in charge of maintenance for the TV transmitter facility atop of Holyoke's Mount Tom. Special thanks go to John Gormally, owner of TV 40 for being such a compassionate person. The family has been deeply touched by all you have done for Pete.
A long time member of the First Church in Ludlow, so many church and community folks have helped and offered their love and support. Pete was happiest when he was farming. He raised his first sheep at the age of 9 belonging to Tom & Elsie Hiersche's 4-H Sheep Club.
In their sheep club he met his future wife Judy. Married in 1970 they shared 41 years together, and built a sheep farm of prize winning Shropshire, Tunis and Cheviot Sheep. He was active in New England and national sheep organizations, served as president and on the executive board of many, including the National Tunis Sheep Association, Northeast Tunis Association, Northeast Shropshire Association, the Pioneer Valley Shepherds, and was the current leader of the Pioneer Valley Young Shepherd's. Pete won many top honors at major fairs, the Big E, the National Sheep Exposition in Louisville, KY and many fairs throughout New England, New York, Illinois and Ohio. He has passed his passion for raising and showing sheep to his grandsons. He was also an accomplished sheep shearer, and in his prime sheared over 1000 sheep in a year.
Part of farming is haying, a task Pete loved and shared with his best friend and shadow for 14 years, his special grandson Dillon Harris. Following in Gramp's footsteps, Dillon was able to do all the haying these past few summers as his illness progressed with help from his Dad, Tim. Dillon also took over the daily sheep farm chores when Gramp was getting tired. Dillon is now raising his Gramp's cherished Shropshire sheep. Special thanks to brother in-law Marco, he came to the farm every night for three years to help Dillon feed and tend to the flock. Whatever the weather, Marco was there; Peter knew his flock was in good care and that was a comfort. When they could, Marco and Dillon brought Gramp out to watch as the farm chores were done. Before Marco left each night he would come into the house and say "You're all set Pete." Cousins Tom Haluch and Cal Chunglo were also there when needed, making sure things were done the way Pete would do them.
He is survived by his loving family, his wife Judy (Hiersche) Harris, son Jeff Harris and his wife Cyndi of Palmer, daughter Amy Priest and her husband Tim of Ludlow, his caring mother in law Elsie Hiersche, who has been by his side since he was 9, 6 grandsons to cherish his memory, Dillon Harris, Tyler, Connor, his name sake little Peter Priest, Kyle Harris and Cody Ward. They all loved to farm with Gramp. His wonderful sister in-laws and their families Janet and George Hartley, Nancy and Jeremy Kavka, Susan and Eric Vinton, Peggy Kovitch, and Bonnie and Marco Louvitakis. Also survived by aunts, cousins, nieces, nephews and extended family members and friends.
Funeral services celebrating his life were April 6 at the First Church in Ludlow 859 Center St. Rt. 21, Ludlow. Rites of Committal with Military Honors were at Island Pond Cemetery. It was Pete's wish that in lieu of flowers donations be made to the Harris Family Sheep Farm to keep his love of raising sheep in operation for his grandsons, in care of Judy Harris 819 Lyons St. Ludlow, MA 01056.
For further information, directions, and on line guest book please visit KapinosMazurFH.com Independently Owned and Operated Kapinos-Mazur Funeral Home and Cremation With Confidence by Kapinos-Mazur "Care For The Community Since 1932"
Douglas W. "Doug" Chambers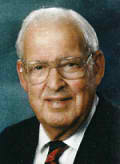 Douglas W. "Doug" Chambers, 91, died Tuesday. He was born in Salem, attended Salem High School and graduated from Oregon State College, where he was student body president.
In 1941, he married Vivian Aspinwall, of Salem. During WWII he served as an armored artillery officer in Patton's 3rd army in Europe. On his return to Salem he was head livestock buyer and later President of Cascade Meats, Inc., and from 1962 to 1980, owned and operated Chambers Stockyards.
From 1947 to 1992, he was a purebred sheep breeder, judging and exhibiting at county, state and national shows and exhibitions. He authored many articles for livestock publications, as well as a history of the Roberts community. He was active in many industry organizations, was one of the founders and first president of the Oregon Sheep Commission and president of two national breed societies.
He served as a director of the Salem YMCA, trustee of the Oregon State University Foundation, OSU Valley Library Steering Committee and President of the Salem Public Library Foundation during the library expansion, for which he received the 1990 Salem Special Citizen Award. In 1996, he was inducted into the OSU College of Agriculture Diamond Pioneer Registry. He was President of the Capital Manor Foundation in 2006 to 2007.
He and his wife travelled extensively, he was an avid reader and enjoyed studying and collecting art.
Survivors include wife, Vivian of Salem; sons, Dave (Jean) of Sonoma, CA, Steve (Ellen) of Salem, Craig (Julie) of Portland; 8 grandchildren and 3 great-grandchildren.
Services will be held on Monday, Dec. 20th at 2:00 at Capitol Manor.
Capitol Manor
1955 Dallas Hwy NW
Salem, OR 9+7304
503-362-4104
www.capitolmanor.com
Friends may make memorial contributions in his name to the Capital Manor Foundation, 1955 Dallas Highway, Salem OR 97304, or the Oregon State University Foundation, 850 S.W. 35th St., Corvallis, OR 97333. Arrangements by Virgil T. Golden Funeral Service.
Published in Statesman-Journal on December 8, 2010
Roger G. Snyder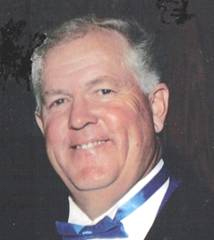 Roger G. Snyder, 68 of rural Monmouth, IL died at 7:49 P.M. Saturday, October 4, 2008 at the Great River Medical center in Burlington, IA.
He was born August 12, 1940 in Quincy, IL. the son of Arthur and Imo (Ryan) Snyder. He was raised and educated in New Windsor, IL, graduating from Winola High School in 1958.
Roger married Vicki Dellitt in Aledo in December 1968. He later married Claudia Laborde in Longview, TX on June 9, 1978 and she survives.
Roger was a lifelong livestock farmer, raising and showing Shropshire Sheep. He was a professional showman and a nationally recognized sheep judge. Roger competitively showed champions at several State Fairs across the US and major national sheep shows including the Chicago International, North American International Livestock Exposition in Louisville, KY and the Kansas City Royal. Even with all his professional accomplishments his main joy was spending time with his children and grandchildren. He also enjoyed playing golf.
He was a member and served on the board of the National Shropshire Sheep Assoc., a member of the Illinois Land of Lincoln Breeders Assoc., and he was a board member of the National Columbia Sheep Assoc. He was a Sheep Superintendent at the Henry County Fair, assisted in getting several sheep shows started across the nation along with volunteering in judging and assisting kids at Jr. Sheep Shows. He served as a mentor and advisor on sheep issues throughout the United States.
Surviving is his wife, 6 children, Kimberly (Kirk) Hare of Macomb, Kathleen (Chad) Eisele of Galesburg, Kristine (Jeff) Moffitt of Milan, Travis (Amy Taylor) Snyder of Monmouth, Diane Snyder of Monmouth and Cameron Snyder of Monmouth; 8 grandchildren, Sydni Hare and Jordyn Hare of Macomb, Micayla Eisele, Jacob Eisele and Jackson Eisele of Galesburg, Seth Moffitt of Milan, Blake Smith and Trevor Snyder of Monmouth; 2 brothers, Melvin Snyder of Galesburg and Merle Snyder of Atlantic, IA; 1 sister, Idella Rose Anderson of Moline; several nieces and nephews.
He was preceded in death by his parents and one granddaughter, Hope Moffitt.
Funeral services will be 10:00 A.M. Thursday, October 9, 2008 at Immaculate Conception Church, Monmouth. Burial will be in Oak Lawn Cemetery, Galesburg. Friends may call Wednesday, October 8, 2008 at Hoover-Hall Memorial Chapel, Monmouth where his family will be present from 5:00-8:00 P.M. A memorial fund has been established to be designated later.
Online condolences may left at hooverhall.com.
---
Horace Augustus "Gus" King
Horace Augustus "Gus" King, 77, of Indianapolis, died Sept. 2, 2008. He was born May 12, 1931 in Shelby County to Vern and Dorothy Wilkins King, who preceded him in death. Gus was a graduate of Moral Township High School in 1949. Gus had been involved with Registered Shropshire Sheep since 1951 when he married Patricia J. (Cunningham) Kin. He was very involved in the family herd. Gus and Pat had five children who showed Shropshire Sheep at several county fairs along with showing at the Indiana State Fair. The children also participated at the North American Show. His grandchildren have been involved in showing some of the family flock in recent years and have really enjoyed the opportunity. Gus also enjoyed coon hunting, farming and spending time with his family.
Gus worked for Wanamaker Bank, the Pleasant View branch and was a member of the Franklin Township School Board from 1970-1982.
Gus is survived by his wife, Patricia J. (Cunningham) King, sons Kevin King and James (Chris) King, daughters Cheryll Smith, Deborah Kramer and Judy Thayer, sister Elizabeth Parrott, and ten grandchildren.